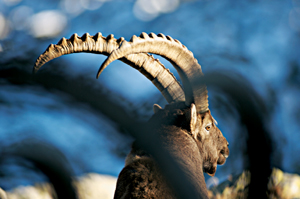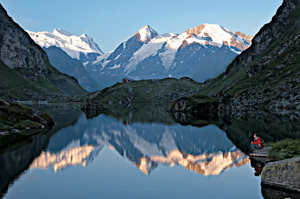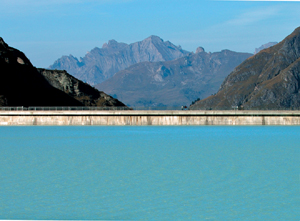 Haut Val de Bagnes, A jewel of nature and freedom
At the heart of Le Valais, the Haut Val de Bagnes offers a multitude of discoveries made up of as many natural treasures as the remains of human presence. It is a protected Zone which should soon acquire projects to raise environmental awareness and gentle tourism.
TEXT & PHOTOS : François Perraudin
Verbier plays host to thirty thousand people at the heart of the winter. However, that's not taking into account the fact that the commune of Bagnes also accommodates a thousand ibex and almost as many chamois, not to mention the marmots which hibernate in their burrows and diverse, invisible hares, which are either as white as snow or as brown as the grass. Upstream of the village of Lourtier, the valley is very well protected by steep terrain prone to avalanches; only an informed mountain dweller ventures here. However, once the summer season kicks in, this vast area of freedom offers the persevering hiker inexhaustible treasures of nature and almost as many traces of its use by farmers, both of times gone by and today.

Among these is the chamois trail, which offers a stunning reflection of the Combins massif (4314m) in Lake Louvie; in addition there is the Chanrion refuge, at the bottom of the valley, where the green rocks date back to the dawn of time and where the interminable Otemma glacier is still hidden. You have to hike ever further to approach its ice, which is disappearing in the feverish climate. The hiker may come across the mountain biker here and the rear view of the Mauvoisin dam filled with water might well take them by surprise or even be a cause for concern. Listed in the federal inventory of landscape protection, the upper Bagnes valley certainly has the wow factor for anyone interested in the history of alpine valleys. Stables cleverly concealed in the ground still play host to Herens cattle under the solid dry stone vaults.
Read the rest of the article in the Mountain Report magazine - Where to find ?